Introduction
The company was established under name Marine Freight Bureau Ltd in February 1999 and started business as ship managers and freight brokers. The company successfully operated two bulk carriers, belonged to Grid Group that time. Later on 16 vessels of different type (including coastal traders, general cargo / multipurpose vessels and handysize bulk carriers) joined the fleet of Grid Group under management of our company.

In October 2002 Marine Freight Bureau Ltd was re-registered under the name Marine Bureau Ltd and got License from Ukrainian Government to act as crewing agency (certificate № АА 149218 dated 26.11.2002, renewed № АБ 220111 dated 26.12.2005, renewed № АВ 547362 dated 10.01.2011 for unlimited period). Since that time we concentrated our efforts to serve the best way the crewing needs of different shipowners. We cooperate with different shipowners, among which are Wilson Ship Management AS, Pacific Basin Shipping Ltd, Epic Ship Management Pte Ltd, Brise Bereederungs GmbH & Co. KG, TB Marine Shipmanagement GmbH & Co KG, Berge Bulk Maritime Pte Ltd

The management system of the company is certified by Bureau Veritas (Certificate #UA228943 dated 15.08.2018) as has been found to be in accordance with the requirements of ISO 9001:2015.

With respect to the provisions of the Maritime Labour Convention 2006, we maintain recruitment and placement procedures in accordance with standard A1.4 of the Convention, which is confirmed by appropriate Certificate of Compliance (#ODS0/MTY/20180806145915 dated 07.08.2018), issued by Bureau Veritas.

The company is the full member of Ukrainian Association of Crewing Companies.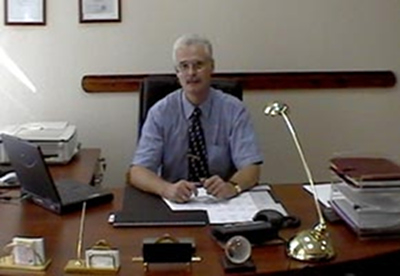 Please visit our web site pages to see Marine Bureau Ltd activity in crewing business. We will be pleased to answer your questions in case you will not find necessary information on the pages.
Yuriy Denisyuk, Director


Contact us
We wish to assure you will have reliable partner if you choose our company for joint business!
business Address:
16, Tchaikovskiy lane, apt. 4
65026, Odessa
Ukraine
call Phone/Fax:
mail E-mail